Agence RP EVENTS joins forces with Maison Chanzy to launch its Masterclass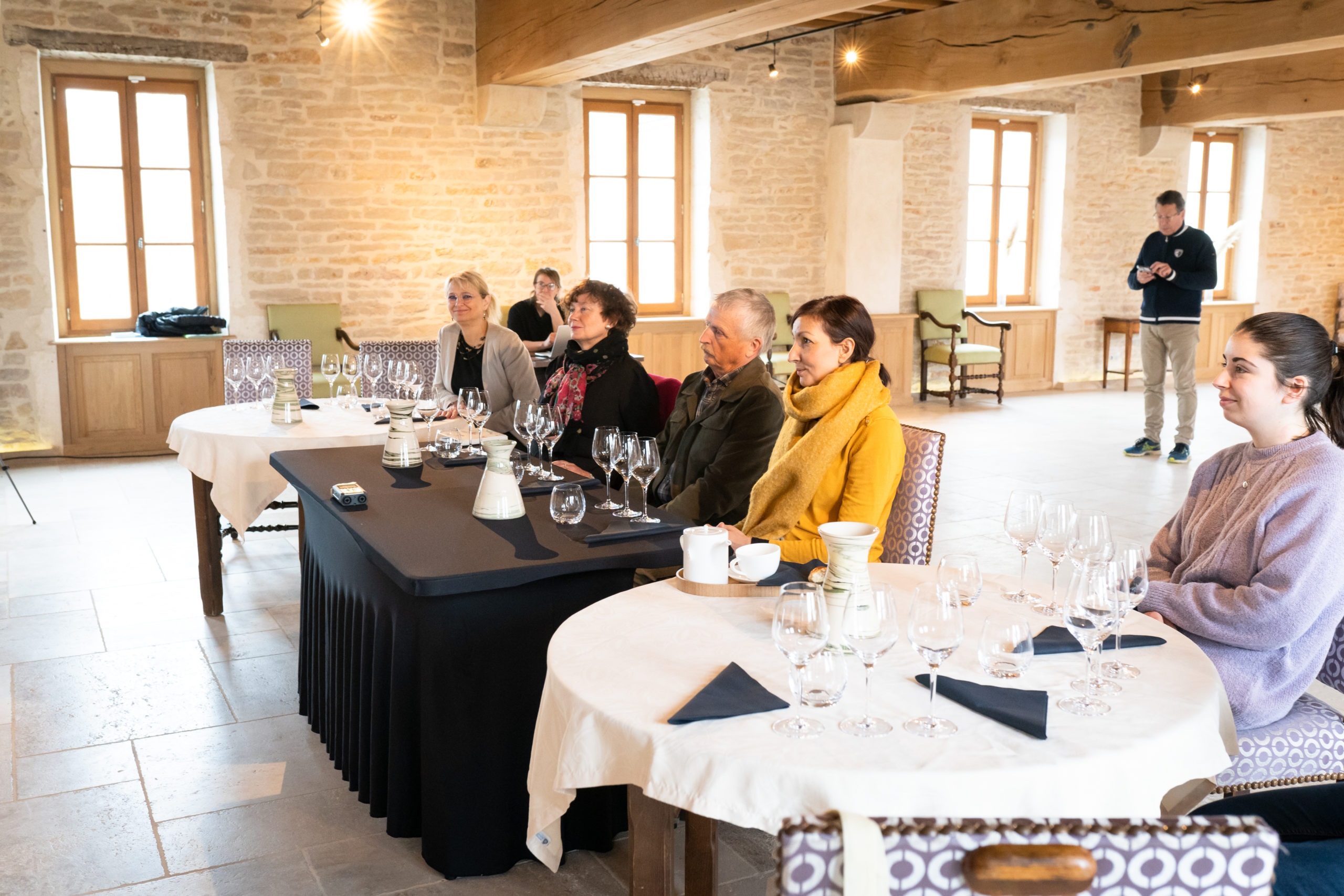 A partnership to develop a new product
Roland Petriccione has always appreciated wine, and especially Burgundy wine.
Wine tourism is therefore quite naturally at the heart of the programs developed by Agence RP Events. The latest product that has been created is in partnership with Maison Chanzy.
The agency will organize 10 sessions in 2023 of a Masterclass on the theme "Wines and Climates of Burgundy".
This Masterclass to allow participants to learn a little more about Burgundy wines, and to have a nice tasting of Maison Chanzy wines.
On the program: walk in the vineyards of the Grands Crus of Puligny-Montrachet, understand the geology, introduction to tasting, tasting of 6 wines.
At the head of each session, one of the 4 specialist guides from Agence RP Events. They will each take their turn during the Masterclasses. Their know-how, their love of Burgundy and its wines, geology, vine growing and winemaking will fascinate you during this morning.
Sylvain Fauvé, Jean-Pierre Renard, Alexia Papin and Sandrine Lanaud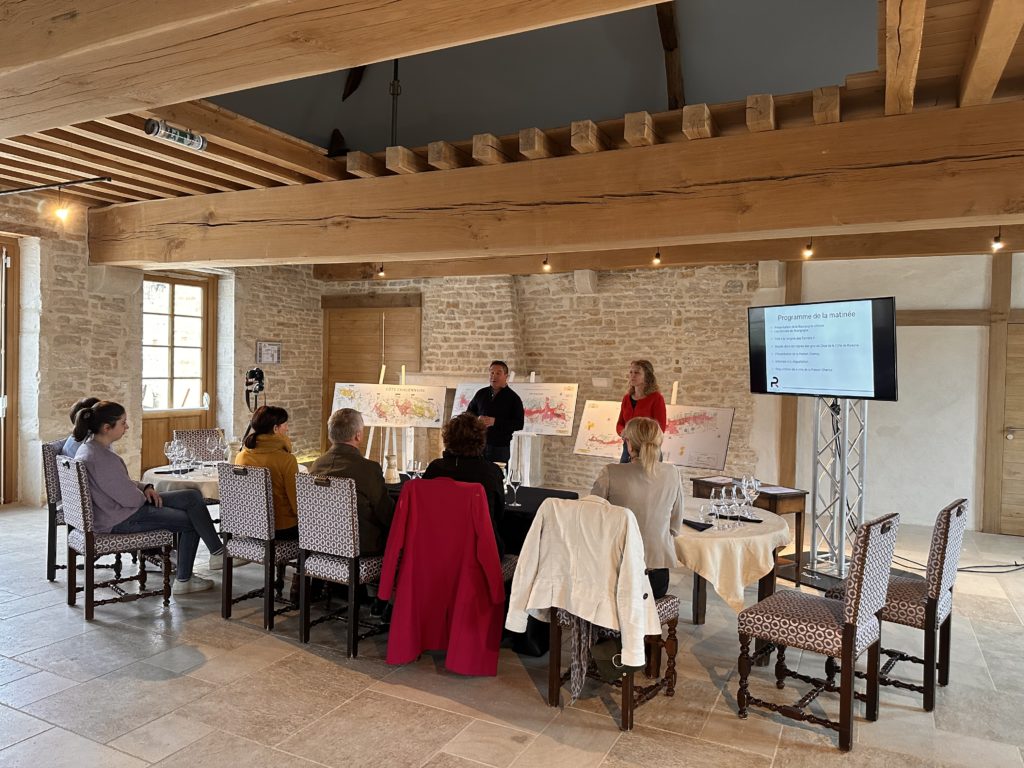 English session
– Saturday April 29th
– Saturday June 3rd
– Saturday July 22nd
– Saturday September 23rd
– Saturday October 28th
Rate : 97 € /person
Nous sommes joignables
tous les jours de 9h à 19h.
Nos équipes sont à votre disposition
pour étudier avec vous vos besoins et vos attentes !