Artists

Full of talent !
Agence RP EVENTS has selected quality artists, known and recognized for their professionalism and their adaptation to the business world and media interventions.
These artists can intervene for your: Seminar, Convention, AG, reception, public gala, reception, company anniversary, private party, Christmas tree.
For a musical show, we can offer: pop music, classical music, Gipsy flamenco, New Orleans jazz band, Gipsy jazz, vocal artist…
Host a party

Create an atmosphere
Whether they are magicians, illusionists, dancers or comedians, all our artists have one and the same goal: to amaze you and make you have the best evening.
Among the many artists that we can involve, you will find for example:
Impersonators, Comedians, caracaturists, Comedian Waiter, Magician, Close-up, Mentalists, Grand Illusions, Brazilian Dancers, Cabaret Dancers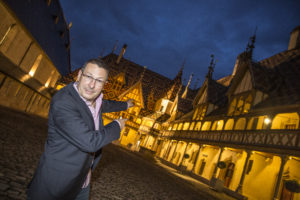 Why choosing
Agence RP EVENTS ?
Because Roland Petriccione, the creator of Agence RP EVENTS has been in close contact with the artistic world since the beginning of his professional career. He rubbed shoulders with and produced a large number of parties, shows and hosted numerous radio programs.
Recognized in the field of artistic production, he likes to promote the artists, whom he carefully selects, to make your event a show, an unforgettable evening, rich in emotions and memories.
Diagnostic.
This is an important step.
We analyze and position your objectives to formulate together
tailor-made for your event.
Planning.
We translate your expectations into a methodically orchestrated scenario :
place, decor, logistics, duration, supervision, animation...
D Day.
Availability, flexibility, pedagogy, all the energies of communication are activated. Our team is at your disposal to guarantee the success of your professional event.
We can be reached
every day
from 9am to 7pm.
Our teams are at your disposal to study your needs and expectations with you !